Sarah, Chris, and I decided to take a very short break from working on Dreamhaven Issue 1 to create a submission to the 2020 One Page Dungeon Contest.
In this heavenly train heist, you and your teen angel pals attempt to kidnap the mascot of your demonic counterparts from Infernal College.
So here it is: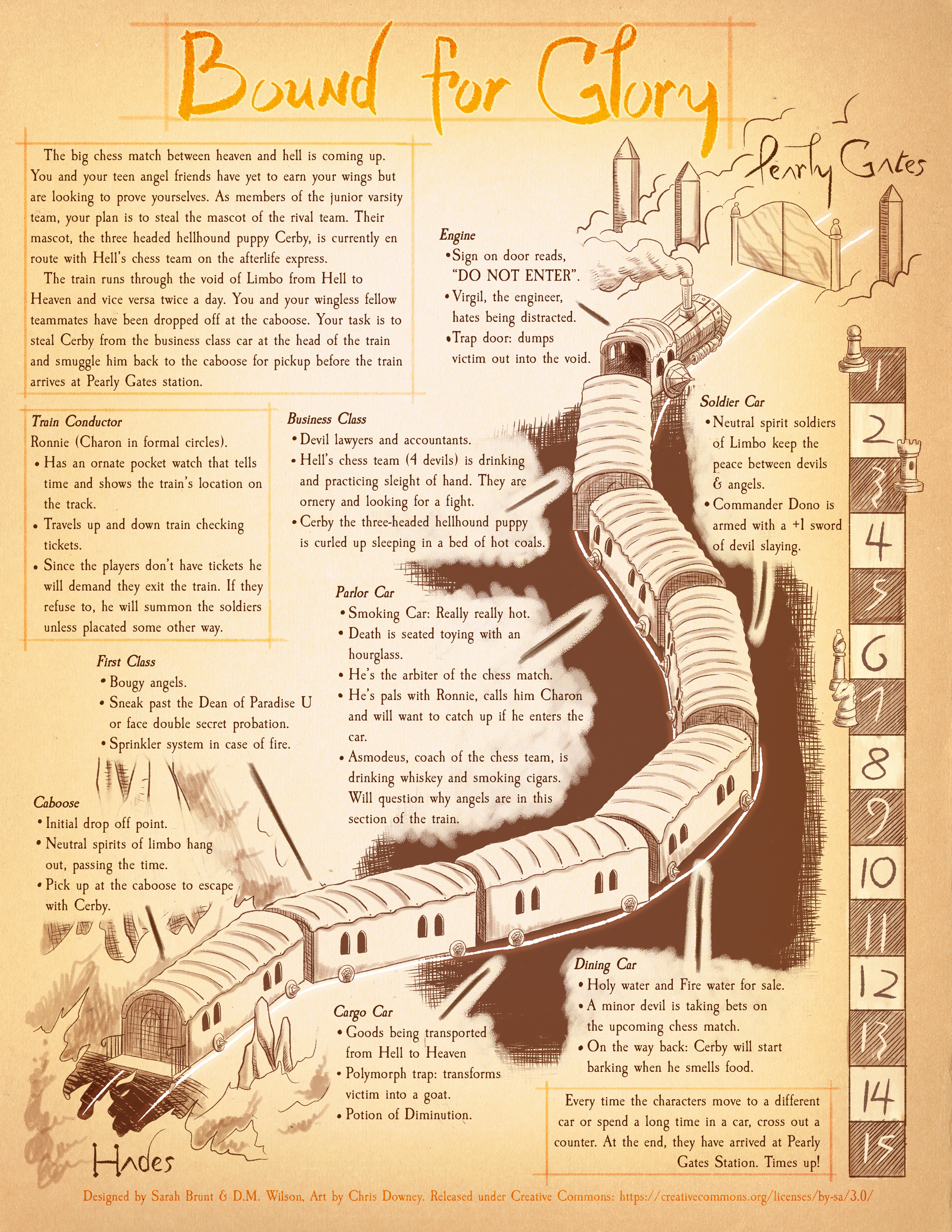 PDF Version
We had a blast doing it and I think if we have time we will enter again next year. Hope you all enjoy it! Let us know if you have any thoughts or feedback.
You can find us on twitter: